Community School Supply Event for Helix/Athena/Weston District Students.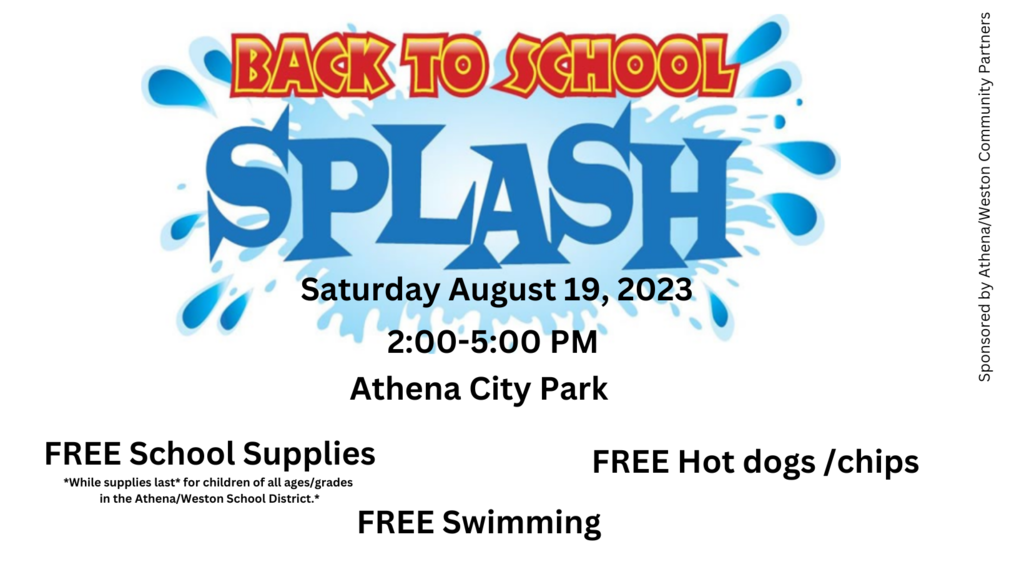 Kindergarten Registration/Parent Conferences/Community Nights March 7 & 9 from 4PM-8PM and March 10th from 7:30AM-3:30PM

If you have or know of a child that is 3 or 4 years of age (on or before September 1 of 2022) and is interested in Early Education, we have openings in the following areas.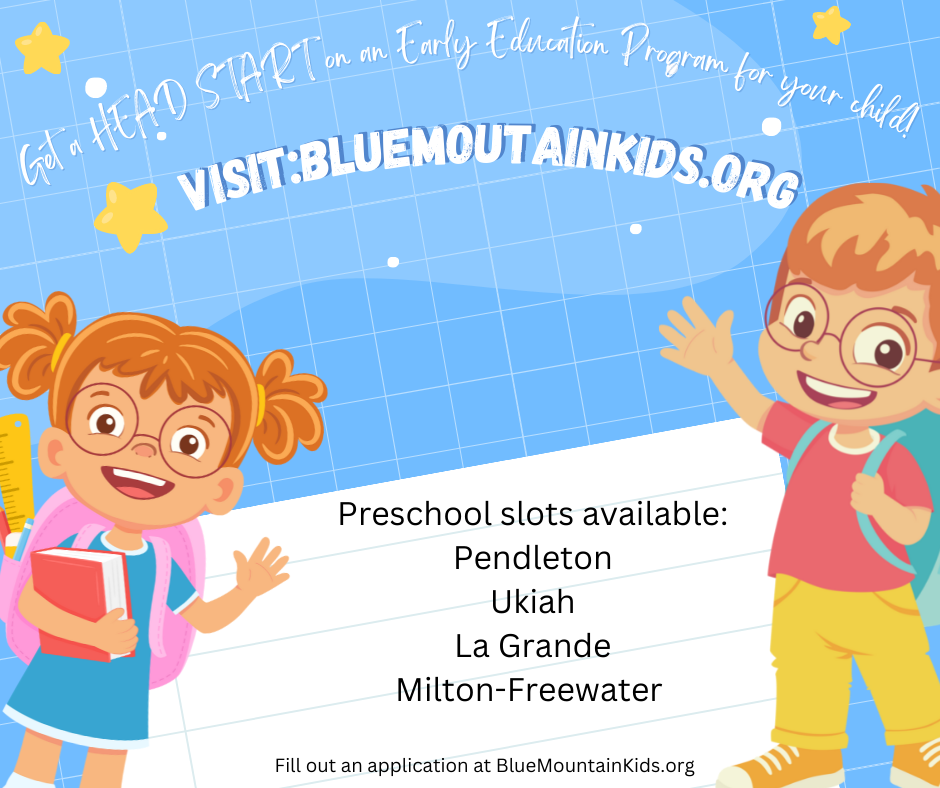 WORLD READ ALOUD FEBRUARY 2, 2022

Please visit our NEW Blue Mountain Kids facebook page...LIKE us and SHARE with everyone.


Are you looking for a preschool option for your 3 or 4 year old. Free preschools are still accepting application at this time. Apply to to connect to Preschool Promise, Head Start or a School District Preschool.