WIC is putting on an event in La Grande, Oregon!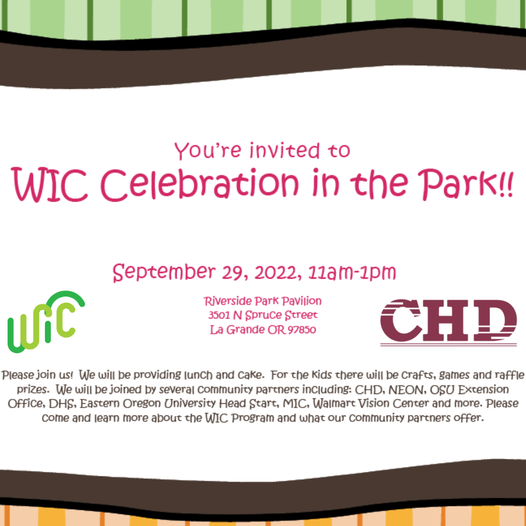 WORLD READ ALOUD FEBRUARY 2, 2022

Happy Holidays! The Blue Mountain Early Learning HUB and Blue Mountain KIDS office will be CLOSED for the Holidays starting December 20-January 2. We will return in January 3rd.

Please visit our NEW Blue Mountain Kids facebook page...LIKE us and SHARE with everyone.


Are you looking for a preschool option for your 3 or 4 year old. Free preschools are still accepting application at this time. Apply to to connect to Preschool Promise, Head Start or a School District Preschool.